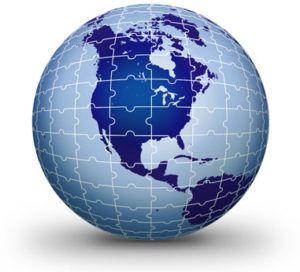 Robin Cooper Research Group is your best research partner for the North American market. We understand the nuances of culture, language and lifestyle throughout Canada and the United States, and how it differs from other global markets. More importantly, we work with you to ensure that the research design and information fit within the context and objectives of your global study.
Completing the North American Puzzle
Our own global experience enables us to understand your business needs and empowers us to ask the right questions that lead to meaningful results.
From differing drug names to differing complexities in the health care systems, our expertise in the North American market means that we can focus on the North American component while you focus on your global research study.